6th Dawg Club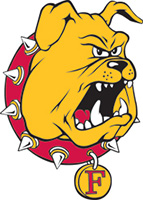 Your gift to the 6th Dawg Club supports the Women's Basketball Program.
Bulldog Member $75 - $124 | One season ticket to home games, email updates, invitation to two club receptions, pre-game chalk talk before a selected home game
Starter Member $125 - $249 | Benefits same as Bulldog Level with two season tickets to home games.
Captain Member $250 - $499 | 4 season tickets, all previous level benefits, PA recognition at home games plus 2 Junior Bulldog passes
MVP Member $500 - $999 | 6 season tickets, all previous benefits, admission for four to post-season banquet, and VIP court-side seating.
Hall of Fame Member $1,000+ | 8 season tickets, all previous benefits plus two tickets to Tip-Off Dinner, honorary coach experience, and name displayed on Wall of Fame, Wink Arena
NOTES:
Junior Bulldog - 2 children's (12 and under) admission to game, locker room before game, sit on bench during game, signed poster and photo opportunities

Honorary Coach - pregame meal with team, locker room for pre-game talk, sit on the bench during the game

To receive Tip-Off Dinner Tickets, please update your membership before the Tip-Off Dinner on November 3, 2018